Main Content
Welcome to psychiatrist Susan Joshua, MD.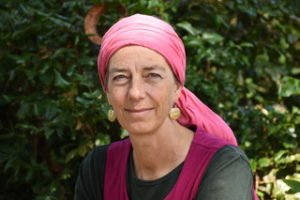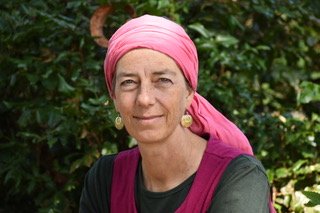 I would like to be your guide on the path to wholeness.
Are you seeking your authentic self?
We live in a world where it's easy to feel lost. Dr. Joshua will help you find your authentic self.
Not sure that you want or need medication?
Dr. Joshua believes in medication when necessary and, in addition, offers a variety of solutions.
Client Testimonials
Dr. Joshua helped me through a serious crisis. The day I reached out for help, she was the only therapist I talked to who actually spent a little time with me on the phone, just asking me about what was going on. This was probably not a big deal to her, since I think it's just in her nature to be compassionate and truly interested in helping people, but to me it meant the world – it was a lifeline that I needed right then. She's very knowledgeable about treating mental health conditions, both in terms of behavioral therapy and medications. She doesn't see you as just a diagnosis, but as a complex person with a mind, heart, and soul.
I believe her counsel and treatment helped me embrace my situation and use it to help me develop improved mental health and personal identity. I gained healthier thought patterns, emotional responses, and mental acuity.
I was fortunate to be under Dr. Joshua's care for two years, as she guided me through the recovery process after a serious life crisis…she's open-minded, thoughtful, smart, and a great listener. I can tell you that she honestly cares about her patients and does everything she can to be supportive and helpful. I feel very fortunate to have found her when I really needed a physician with both the professional skills and the genuine compassion to help me through my situation. Highly recommended.
Dr Joshua is a warm caring professional…she has helped me find my way through some difficult times. I would definitely recommend her!
Dr. Joshua is a gem among psychiatrists and counselors. She is professional, thorough, and aims to keep your best interests and goals at heart.
She took time to get to know me, listened to me and was interested in my own thoughts about what I was struggling with. She made no assumptions about me, why I was there and the issues I wanted to address. I really believe she was a major step in regaining control of my life.
My experience with Dr Joshua was extremely positive and productive. Her ability to delve into relevant concerns and issues and to present options that are successful is commendable. Her approach to therapy has had a lasting impression for me personally. Five Stars!!
Dr. Joshua is a very gifted psychiatrist. She is a very real person and makes me feel like I am talking to a trusted friend who really understands and wants to help me. I'd recommend her to anyone needing some help. The quality of my life has greatly improved through my work with her.